About David Lewington
Algoritmus was established in 2011 by David Lewington to focus on developing Information Technology solutions for clients in the United Kingdom and Czech Republic.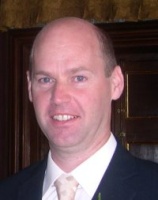 David has worked in the Information Technology (IT) industry since 1982, initially specialising in the IBM Mainframe environment and programming in Assembler code. Since leaving the IBM Mainframe environment in 1997 David has concentrated on the Microsoft Windows environment, initially progamming in VB6 and latterly VB.Net.  Whilst working for a number of clients large and small, David has gained considerable experience developing both desktop and browser applications.
Working in the Railway industry for a considerable part of the last 15 years, David has become very knowledgeable about Train Performance information and more recently Train Crew information. He does not work exclusively in this sector however, and has clients in a range of other industries.